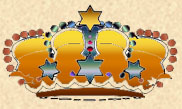 A NEW AND EXCITING LEARNING PROGRAM



Prizes


During the Program
For Every Masechta level you finish, you get a raffle ticket with an additional 3 tickets for every seder level you finish towards a monthly raffle of one of two $18 gift certificates for either Torah Tresures or Odd Job.
To give your mother nachas, you get a certificate for every seder level you finish.
All those who have 250 points over the course of a month will partake of an exclusive Melave Malke.

At the end of the program
1st place: 20 volume Shas
2nd place: Mishnayos Yachin U'Boaz
3rd place: Pocket Mikraos Gedolos Meoros

The Masmid with the most points in the hours learned will receive an Artscroll set of Rosh Hashana and Yom Kippur Machzorim.
$100 Artscroll gift certificate to the Masmid with the highest minimum from each category (hours, Gemara, Mishnayos, Chumash.)
A raffle for a bike and walkman, with a ticket given to each Masmid for each seder level completed.
If you attend all sedorim and shiurim (you can miss two) you will receive a 4-language translator.
Every Masmid gets a certificate stating his accomplishments.
Whoever completes more than two sedorim levels gets a sefer along with certificate.
---

Back to Masmid Govoha Home Page